Note
Your User access level may be restricted from performing this function. Please see User Roles for more information
To create a new facility, first go to the Facilities page by clicking on the Facilities button.
Next, click on the + icon on the right of the screen: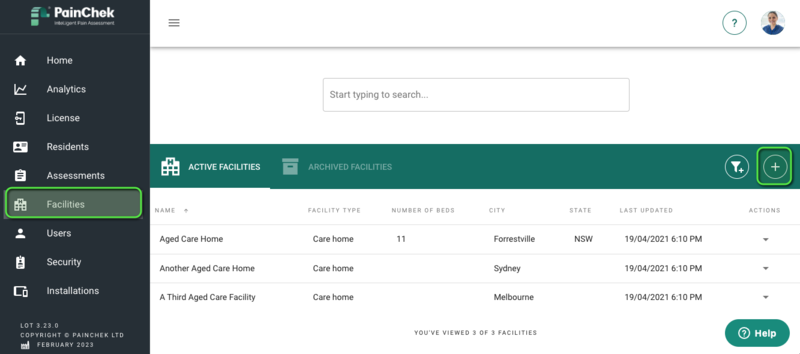 You will be asked to enter the following details: Name, Street address, Zip Code, City, State, Country, Type, Number of Beds, Telephone number, email address.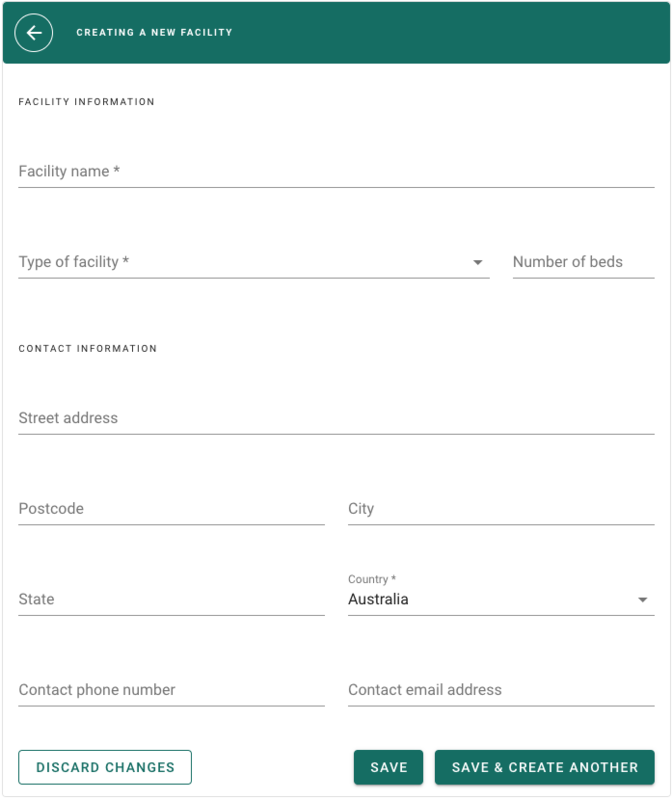 To successfully create a new Facility, you need to complete all mandatory fields (denoted with an asterisk) and click on the SAVE button at the bottom of the page.
The new facility will then appear in your Active Facilities list.