Note
Your User access level may be restricted from performing this function. Please see User Roles for more information
To manage Residents, click on the Resident button in the PainChek® Portal. You can see a list of currently ACTIVE RESIDENTS: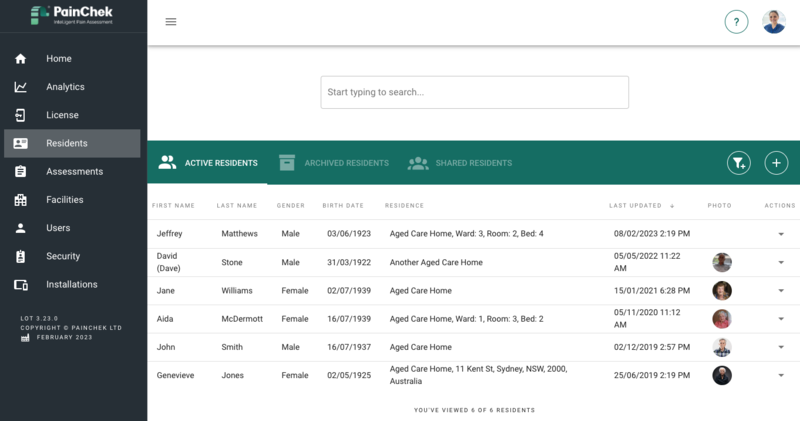 You can click on the action button (the ▼ symbol in the ACTIONS column) on the right of the Resident to Edit or Archive.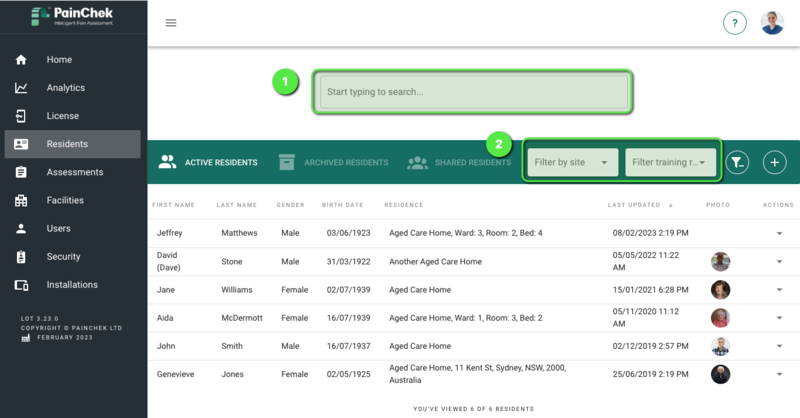 You can filter records one of two ways:
You can type in a Resident first and/or surname to filter the list

You can expand the filter function to filter by site or filter in or out training records
You can select a Resident to display more details about the Resident, including details such as the Assessments conducted on the selected Resident: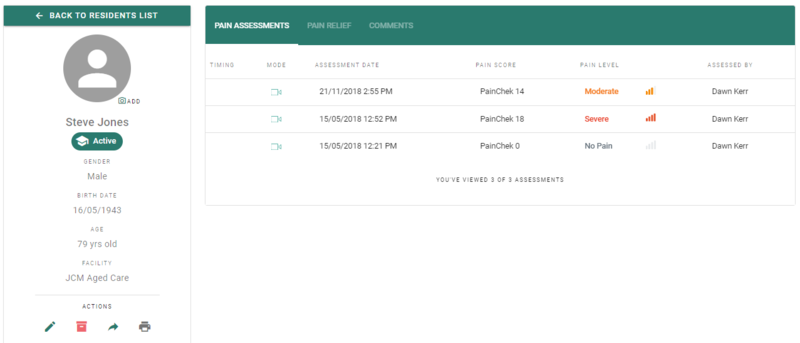 On the left-hand side, the PainChek® Portal displays the selected Resident's personal details such as Date of Birth, Location and Gender as well as the ACTIONS buttons.
The ACTIONS buttons displayed will depend on your access level but include Editing, Archiving, Sharing and Printing of Resident data.
The right-hand side displays Assessments conducted on the Resident.